<! ---- modification jim 13:12 ----->
Thermal Imaging Surveys
Green Contract Services provide a wide range of Thermal Imaging services.
Thermal Imaging Surveys are carried out by our Thermographers using high resolution infrared cameras which detect changes in temperature. The cameras produce thermal patterns shown in the images which are interpreted and commented on for the client.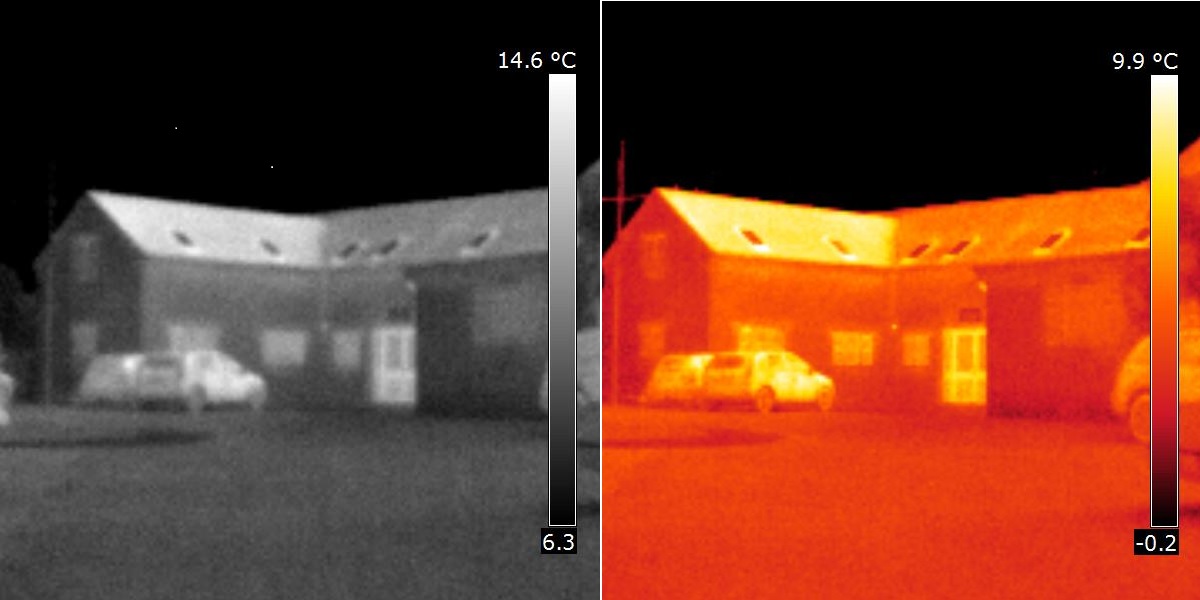 Detect Temperature Changes
Many commercial and industrial enterprises demand a high degree of reliability and availability from their premises. Traditional forms of preventative maintenance are very limited in their effectiveness in identifying substandard installations, thermal insulation deficiencies and mechanical defects. In addition, preventative maintenance requires the isolation of electrical equipment, which is often inconvenient to processes and production. Infrared Thermography provides a means of condition monitoring live systems and detecting faults during the early stages of development through the generation of heat. Early fault detection provides the time required to plan and carry out the necessary repairs before catastrophic failure.
Our Thermal Imaging Surveys are suitable for the detection and assessment of problems associated with the following:
Mechanical & Electrical
Pipework Insulation
Plant & Vessel Insulation
Mechanical Defect
Electrical Defect
Tank Levels
Underground Pipework
General Building
Cavity Wall & Fabric Insulation
Air Leakage
Water Ingress & Roof Leaks
Underfloor Heating & Water leaks